AGM and Christmas Party
30/11/2015
We held our annual general meeting at the Hallmark Hotel in Irvine (formerly the Menzies) today.
We had a great turn out and a surprise guest no less, Ho Ho Ho! Our Managers and the Chair of AILN gave an overview of what we've achieved during the year, and we were treated to an inspirational talk by Mary Ballantyne our Vice-Chair on all that she has achieved since being in a wheelchair.
Thanks, to everyone who attended and made it such a nice day.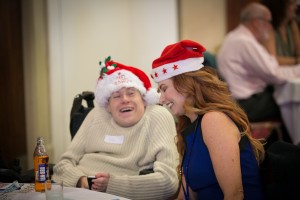 Click to Return to News